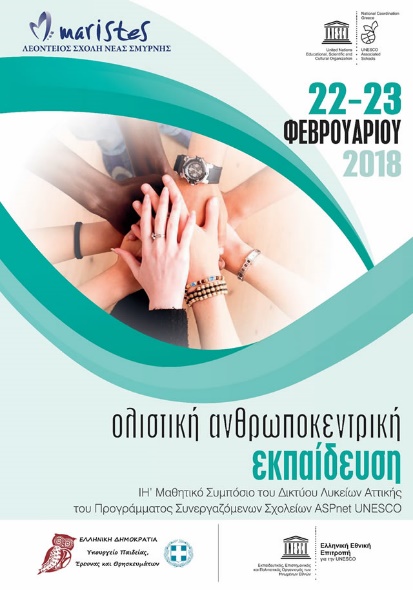 The 18th Student Conference of the UNESCO Associated Schools Project Network in the Prefecture of Attica was held at Leonteio Lykeio Neas Smyrnis on the 22nd and 23rd of February 2018. The subject of the 18th Student Conference was "Holistic Homocentric Education: the role of the School, the State and International Institutions".
Our school participated with a group of 10 students, four of whom are also members of ROOTS team, namely Ms A. Kazantzidi, A. Vasilopoulou, S. Patseli and V. Dinamarka. The students analyzed the subject of Holistic Education in committees with their fellow students from 22 public and private schools from the area of Attiki.
Ms Katerina Christodoulou, ROOTS Coordinator at Ralleio, Ms Haralambia Kaneletopoulou, Member of ROOTS pedagogical team and Ms Maria Panagiotopoulou (Greek Language and Drama Teacher) were responsible for the coordination and the preparation of Ralleion team and accompanied the students to the Conference on both days.